Leavers Hoodies
Introducing leavers hoodies for primary and secondary schools! Choose from a variety of hoodie colours and 6 exclusive leavers designs. The ordering process is hassle-free and our pricing is simple, transparent, and great value for money.
Pro Tip
Set up an online shop
We'll set up a personalised shop for your leavers hoodies, then each student can simply jump on, order their hoodie, and pay online.
Learn more
How It Works
Scroll through the options and complete our form at the bottom. We'll then create and email you a personalised visual showing how your leavers hoodies will look.
step 1 of 3
Leavers Designs
Choose your favourite leavers design. You can tweak the layout, colours, etc. in the last section of this page.
Leavers Design 1
Leavers Design 2
Leavers Design 3
Leavers Design 4
Leavers Design 5
Leavers Design 6
step 2 of 3
Design on the Front
Most schools include decoration on the front of their leavers hoodies. This usually consists of a school logo or custom text, alongside optional individual initials.
School Branding
If selected, the school logo or custom text will be included on all hoodies within your order.
optional
School Logo
Our most popular option. Including your school logo helps create the perfect memento for the graduating students.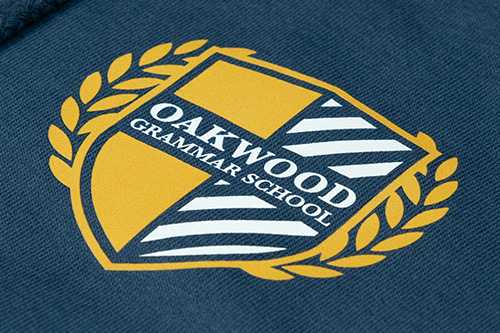 Printed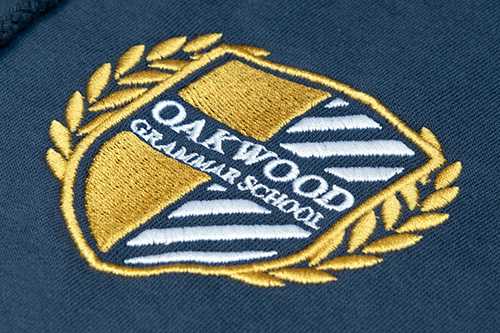 Embroidered
optional
Custom Text
An alternative to the school logo. Custom text gives you more flexibility and is specific to the leavers cohort.
Printed
Embroidered
Individual Initials
Optional at the point of ordering, each student can choose to have their hoodie with or without initials.
Individual Add On
Individual Initials
This optional extra is a great way for students to individually personalise their hoodie.
step 3 of 3
The Hoodie
The perfect leavers hoodie! Available in classic and contrast styles with an extensive range of colours.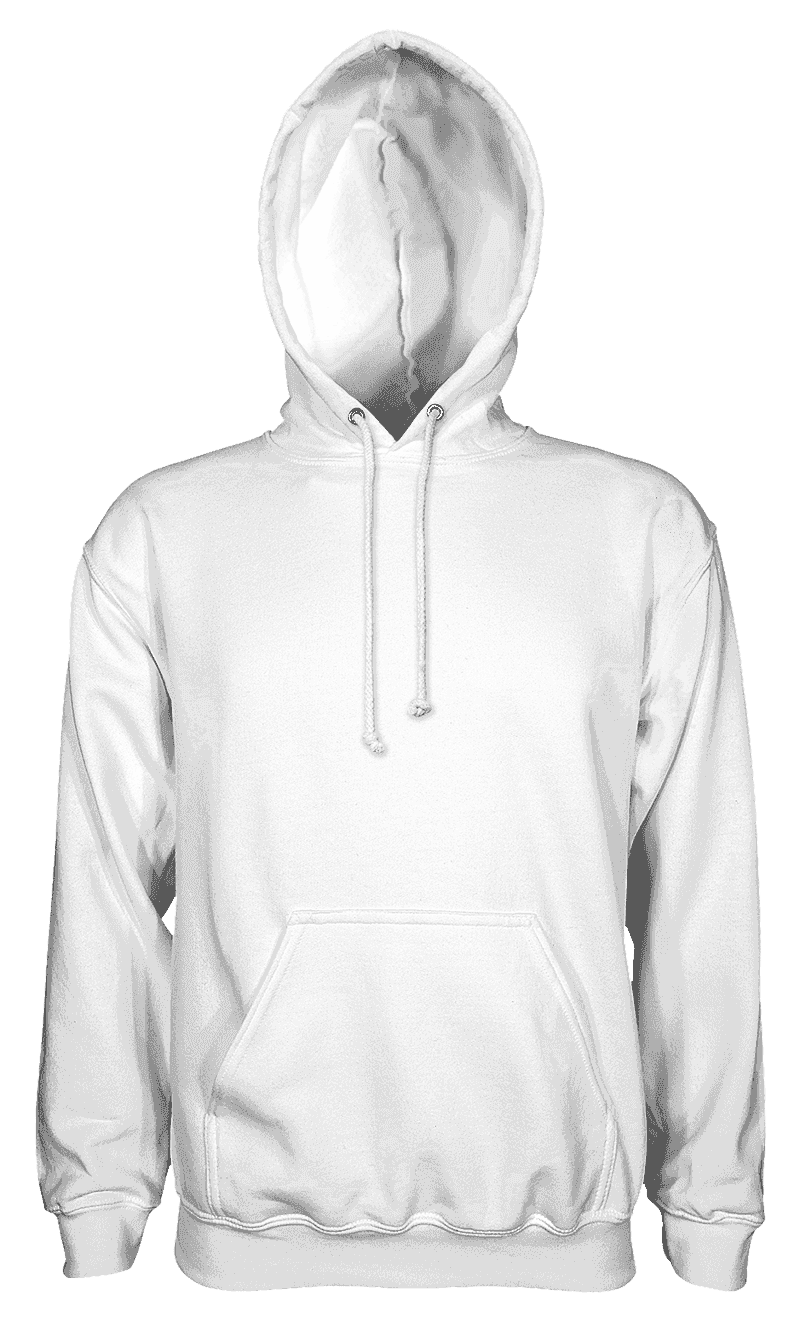 Tap a colour swatch to see this preview change.
Hoodie Colours
Adult Colours
Children's Colours
Available Sizes
Age 9-11
Age 12-13
Adult XS
Adult S
Adult M
Adult L
Adult XL
Adult 2XL
Adult 3XL
View our detailed size guide
Features
Double fabric hood. Front kangaroo pouch pocket. Hidden ear phone loops. Ribbed cuffs and hem. Twin needle stitching. 280gsm. 80% Cotton / 20% Polyester. WRAP certified production
Get Started
Fill in the form below, we'll then email over your personalised hoodie visual and quotation.
About this form
Please take a couple of minutes to fill out this form with your leavers hoodie design choices. This will enable us to provide you with a fully personalised visual of your leavers hoodies, and a quotation for you to share and approve.
We've structured our process in this way to minimise long email trails and avoid any errors.
You can of course make amendments to your design later and we always offer help and advice when we see an opportunity to share our expertise.
We look forward to getting started.